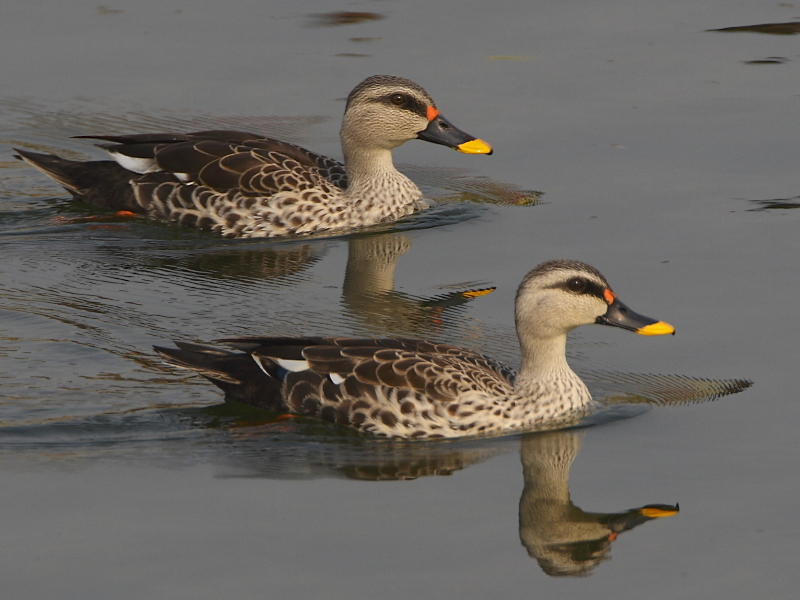 Spot-billed Duck - photo © Rajiv Lather

Spot-billed Duck (Anas poecilorhyncha), also called Grey Duck, is a common breeding resident. Locally called Garm Pai or Gugral, this bird is found in the wetlands of India.
Identification: Large dark brown duck with scaly-pattern plumage. Bill is black with yellow, orange spot on the base of bill. Size: 60 cm
Habits: Found all over India in wetlands, freshwater vegetation covered jheels and reservoirs etc. with extensive emergent vegetation. This bird is sociable, often found in pairs. Female duck with chicks is a common site during breeding season. It breeds from July to September.